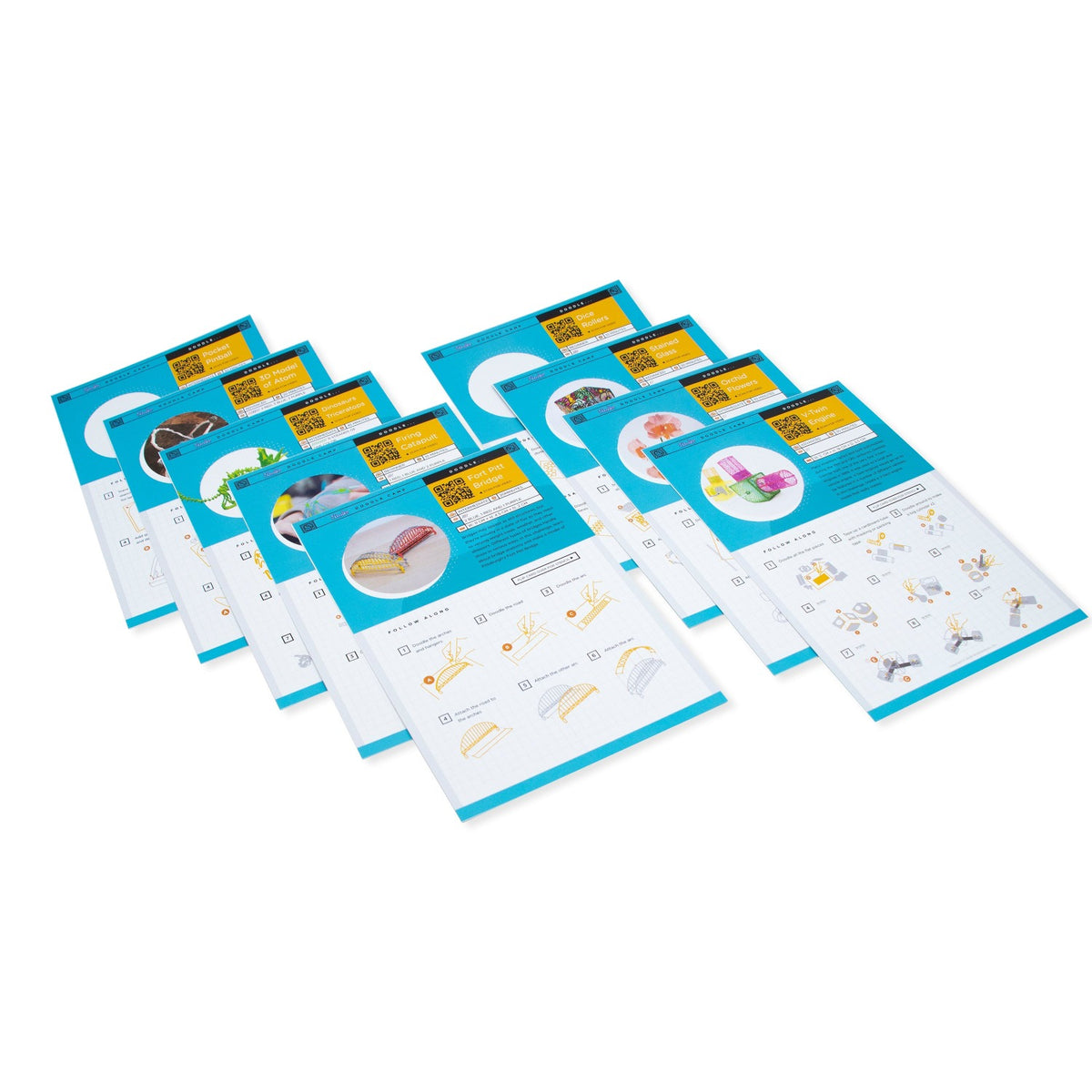 3Doodler Create+ Challenge Cards
New Item!
Ideal for STEM Learning: Builds creative confidence as students use art & design principles to learn about Science, Technology, Engineering, and Math.
Learn through Play: Nine project-based activities, stencils & build instructions give ensure instant Doodling success right out of the box!
3D Doodle for Hours: Add more 3Doodler Create Plastic Refills and extend your fun!
Use with 3Doodler Create+ 3D Pen
Product Details
Ideal for STEM:

 

Builds creative confidence as students use art & design to learn about science, technology, engineering, and math.
Learn & Play: Kids can jump start how to' design & build models of real-world mechanisms to better understand how they work.
Use with the 3Doodler Create+
Warranty
365 Day Warranty: We deliver on our promises, and our awesome customer service team is always here to help! Know that you can contact us at help@3doodler.com if you have any questions or concerns.
Shipping Info
Usually dispatches within 1-2 business days, delivery options available at checkout.
In the Box
SKU
3DOOD-CRE-CARD
Item Weight
0.05 kg
Frequently Asked Questions
How do I know which 3Doodler products are compatible with what 3Doodler pens?

You can view a comprehensive compatibility chart here: www.the3doodler.com/compatibility

Are different sized nozzles available for the 3Doodler Create+?

Yes, we sell a nozzle set with 6 interchangeable nozzle so you can experiment with different textures and techniques.

Can I use the current Create/Create+ DoodlePad with the Wood filament?

Of course! Just flip to the back side of the DoodlePad. Your creations will get stuck on the front side if you Doodle in Wood on it!
Over 2,500,000 Happy 3Doodlers!