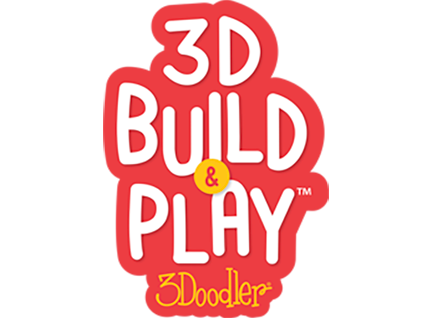 With 3D Build & Play kids design their own character-driven worlds as they build confidence in STEM and engage in creative storytelling
Plastic
3D Build and Play is compatible with all kid-safe 3Doodler Eco-Plastic.
How it Works
Crank away with the 3D Build & Play and special molds to create your own stories in 3D. As a tactile learning toy, 3D Build & Play teaches fine motor skills, hands-on learning, and three-dimensional thinking, all while having a ton of fun. Using low-heat, BPA-free and non-toxic plastic, 3D Build & Play is completely safe for kids to use.
Features
Create in 3D in Seconds
3D Build & Play by 3Doodler allows parents and kids to create in 3D in seconds.
Teaches
Fine motor skills
3D thinking
Hands-on learning
Easy to Use
Designed to be fun and easy to hold and use, the crank can be moved for left or right-handed users.